WordPress Site Migration & Backup
Easy, Fast, Powerful
Scheduled Backups
Back up now or schedule it. Recover from failures within minutes.
Move WordPress With Ease
2. Copy package to new host/domain.
3. Browse to the installer wizard.
Preinstalled WordPress NOT needed!
1. Bundle your site into a package.
Cloud Backups
Back up to Dropbox, FTP, Google Drive, OneDrive, or Amazon S3 for safe storage.
Introducing the Duplicator Pro Plugin
MIGRATE A WORDPRESS SITE IN JUST MINUTES
Cloud Storage & API Options
CONNECT & STORE YOUR BACKUPS SAFELY TO THE CLOUD
Why Duplicator?
Super Simple
Engineered with simplicity and elegance without unnecessary feature bloat.
Premium Support
Rest easy knowing our support will help you quickly resolve any snags you run up against.
Trusted
Duplicator Pro is based on proven technology that's running on over 700,000+ web sites.
Eliminates Rework!
Two words:
Preconfigured Sites
.
If you install the same theme, plugins or content on all your WordPress sites then Duplicator can save you a lot of time.
Instead of manually configuring the same themes and plugins over and over, just configure one site and bundle it into a Duplicator package. Install the package to create a pre-configured site on as many locations as you want!
Backup & Migrate WordPress with Ease
Hover to Pause
Other Handy Features
Multisite Support
Besides standard single sites, Duplicator Pro supports multisite network backup & migration.
You can even install a subsite as a standalone site!
Subsite to standalone functionality only available with Business and Gold licenses.
Large Database Support
The ability to manually import a SQL file means very large databases are now supported.
Backup Limits
Limit your number of stored backups. So you don't fill up your Dropbox with 423 previous backups & help keep your endpoints clean
Filter Data
Filter only the directories, files, extensions and database tables you want to backup
Auto Database Creation
Easily select existing cPanel databases & users or create new ones without ever leaving the installer.
Easy Plugin Updates
Each license gets you a full year of product updates and uses the WordPress update system you're already familiar with.
Email Notifications
Know immediately when Duplicator has issues with a backup, times out or needs some attention.
Large Site Support
The overhauled package engine is faster and works better with larger sites. 2GB+ on most budget hosts & 10GB+ on higher end hosts.
Database File
Easy access to only the database file should you only need to restore a database.
Advanced Options
Tons of advanced options to customize your WordPress backup and customize your install.
---
What Do Our Customers Say?
I couldn't believe how easy it was to duplicate a WordPress site! You don't even have to install WordPress first. Duplicator takes care of everything!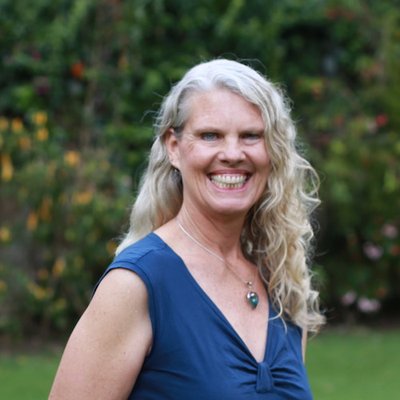 Traci Styner
WordPress Admin @tracis
Duplicator Pro is the best WordPress migration plugin I have ever used. I will be recommending this plugin to everyone I can.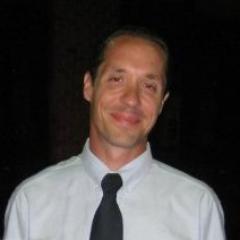 Blake Stiller
Website Development Instructor @blakestiller
It walked me step-by-step through the process of migrating a WordPress website. If you want to save a ton of time with WP migration, I very much recommend this plugin!
Karina Caidez
Website Designer @kchaidezaz
Best support in the industry...
We understand the lifetime value of a customer and we're always glad to help you out if you have any problems with your plugin.


We provide exceptional support and online documentation to alleviate your issues as soon as possible. With a customized help ticketing system your conversation will only be seen by our support staff.


Our Support Team will always do their absolute best to help you troubleshoot any issue that may arise. Our team will work one on one with you until your issues are resolved.
60 Day Money Back Guarantee
Secure Checkout. Instant Download.
Duplicator Pro


Gold
$
349
Lifetime updates
1 year of support *
Unlimited site licenses
Multisite Plus+
Power Tools
-
Duplicator Pro


Business
$
119
1 year of updates *
1 year of support *
Unlimited site licenses
Multisite Plus+
Power Tools
Auto-Renew License
Duplicator Pro


Freelancer
$
69
1 year of updates *
1 year of support *
15 site licenses
Multisite Basic
Power Tools
Auto-Renew License
Duplicator Pro


Personal
59

$
49
1 year of updates *
1 year of support *
3 site licenses
Multisite Basic
-
Auto-Renew License
* Site Licenses: Number of site licenses indicates the number of sites the plugin can be active on at any one time. At any point you may deactivate/uninstall the plugin to free up the license and use the plugin elsewhere.

Renewals: Licenses can be renewed for a discount after one calendar year for continued updates and support. After license expiration the plugin will continue to function but you will not get updates or support. In the case of Gold, you will always get updates but to get support you must renew for $40/yr.

Multisite: All licenses can backup & migrate a WordPress standalone and full Multisite. Multisite Plus+ can install a subsite as a standalone site. More subsite features are planned for Multisite Plus+ in the future.

Power Tools: Power tools are enhanced features that greatly improve the productivity of serious users. Current features include hourly schedules, installer branding, installer salt & key replacement, priority support and more. More features will be added in the future.

Gold Package: This option is a one-time payment for lifetime updates of an unlimited number of WP sites you have personally installed. Includes 1 year of technical support.
This is just the beginning
Sign up below and we'll keep you in the loop